Shift your dreams to the next level and go full speed.
Dare to dream and become a race driver.
Hyundai Driving Experience will get you ready.
The next generation of future race drivers are on their way to the cockpit at the next 24-hour race at the Nürburgring – with several challenges awaiting them: We're keeping our fingers crossed for the participants to pass their national A racing license as part of an extended track training with Hyundai Driving Experience. Do you also have what it takes to become a race driver? Let your dream come true with Hyundai Driving Experience. Stay tuned!
The fastest purchase of your life: 09:44,536 minutes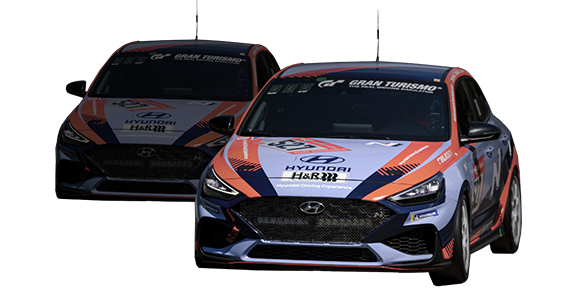 The Hyundai i30 N Cup
Car has proven its superior performance with a victory at the ADAC
TotalEnergies 24h Nürburgring 2023: With a lap time of 9:44.536 minutes, it was
the fastest Hyundai in its class (VT2 Front).
It also put in another commanding
effort at the Nürburgring Endurance Series, where the Hyundai i30 N Cup Car
again set the fastest time on the track with 9:20.351 minutes.
Starting now, you have the chance to be inspired time and again by this superior performance: Order your Hyundai i30 N Cup Car or i30 Fastback N Cup Car today and write your own racing story.
To find out more, simply contact our team. We also put together all the important information about the vehicle and the purchase as well as the order form for you - click below!
Download now